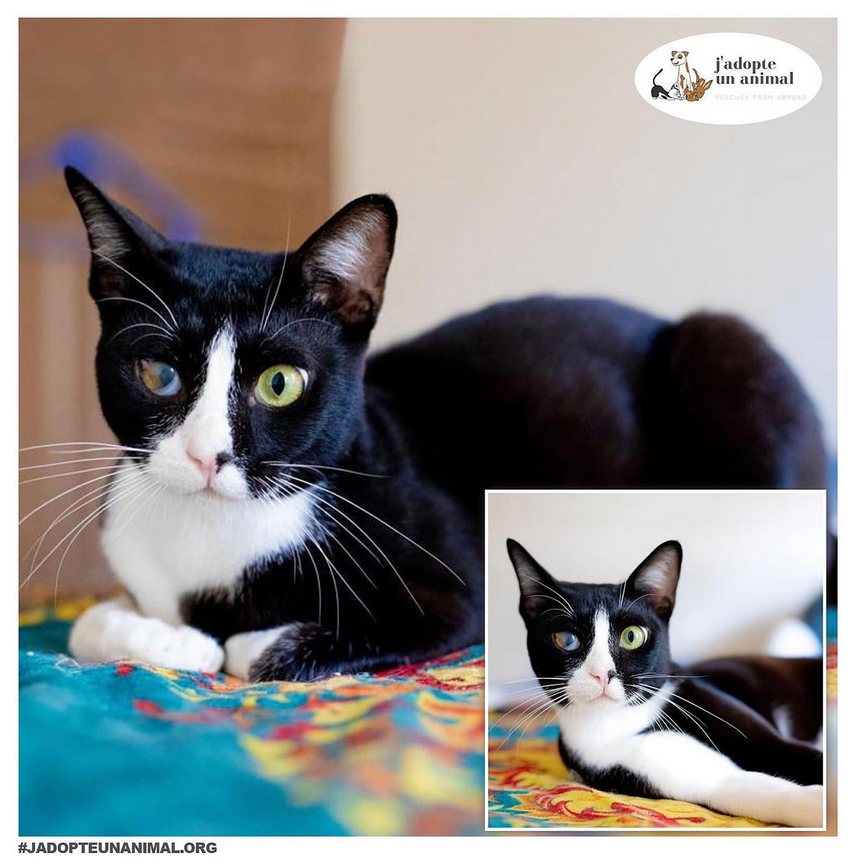 U.A.E

Male – Arabian mau
Born in January 2021
Dewormed – Vaccinated – Neutered – Microchipped
Tested FIV/FeLV = negative

– – – – – – – –

His story: Tiny is a survivor. He was initially mistaken for a black mask on the side of a busy road. He was malnourished and extremely weak, but this little guy hung on with all his might.

Tiny had his life turned around through the act of kindness from a Good Samaritan who found him and rushed him to the vet.

The kitten was diagnosed with a slight blurry vision in one eye and a megaesophagus, a condition that stops food from entering the gastrointestinal tract and allows it to enter the lungs. Despite all the odds stacked up against him, Tiny refused to give up.

He was frail and had trouble eating, after being put on several food diet trials, it was confirmed that a liquid diet was easiest for the kitten to swallow and digest. The food is given from an elevated position to help the food get pushed back into the stomach.

His personality: What he lacked for in size, he definitely made up for in personality. This sweet boy was a little skittish of sounds but instantly became a cuddle-bug.

What can his foster parents tell us about him?
Tiny loves company, be it human or other cats company. He also loves to bask on the windows under the sun but also enjoys engaging, interactive and energetic play sessions during the day and loves to cuddle up in bed with them at night.

And in just a few weeks Tiny doubled his weight, grew into those big ears and even had his feline skills shine through! One thing has not changed, his love for people!

We are still unsure whether he will outgrow the condition or if it will be rectified with surgery, all we know is that this little warrior overcame the toughest hurdle in life, and now nothing can stop him.

This tiny fighter still has a lot of growing to do and is looking to become a permanent member of a family. Do you think that could be you? If so please fill out the form below!

– – – – – – – –

If interested, please fill the below form from your computer (not your phone):

🌟 Pre-adoption Form 🌟
https://forms.gle/bbzyhXWQBBfVpTz88

We will contact you shortly.