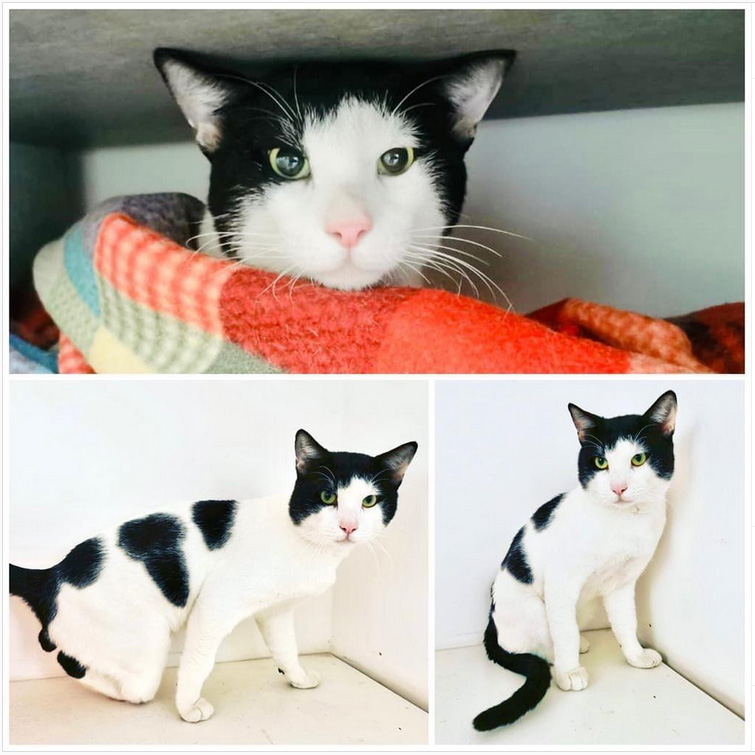 💙 DONALD 💙

U.A.E

FIV +

Disability: Donald only has 3 and a half legs (his 4th leg has been partially amputated)

Male – Mix British / Domestic Short Hair
Born in December 2019
Dewormed – Vaccinated – Neutered – Microchipped
OK with kids, teenagers and adults
OK with dogs and other cats

– – – – – – – –

His story: Donald was dumped in the streets and a week later, he lost his paw certainly due to a car accident. When he was living in the streets, other cats were fighting with him and that is most probably the reason why he got FIV.

His personality: Donald is active and lives like a normal cat even though he has only 3 and a half legs!
He is a smart and very clean boy. He loves to seat near the window and watch outside. He is quite independent but he loves to be around people as well. He loves to be petted and purrs a lot! He likes his food as well and he knows what he wants! If he doesn't like something, he will let you know but always in a gentle manner 🙂
His fur is very, very soft and spongy. With his round head, he looks like a teddy bear!

– – – – – – – –

If interested, please fill the below form from your computer (not your phone):

🌟 Pre-adoption Form 🌟
https://forms.gle/bbzyhXWQBBfVpTz88

We will contact you shortly.